Email List Management: How TO Implement Excellent, No-stress, SIMPLE EASY-To-DO
Introduction
Email marketing is a powerful tool. Email list management is the backbone of email marketing. It is the best way to increase engagement, implement incredible promotions, and consistently drive sales. But, it is only effective if the proper tools are in place.
Email list management allows you to engage with customers or clients in special ways.
It will strengthen your customer relationships. We'll go over why email list management is so important. Then, we'll share how it can help you improve your email marketing efforts in this post.
Having a list you consistently nurture is one great solution to traffic generation.
By compounding your marketing efforts through mailing lists you will be able to leverage your time, effort, and expenses effectively
For your email marketing campaigns to make an impact, you must learn to build a list and nurture it. The only way to do that is with an ESP (Email Service Provider).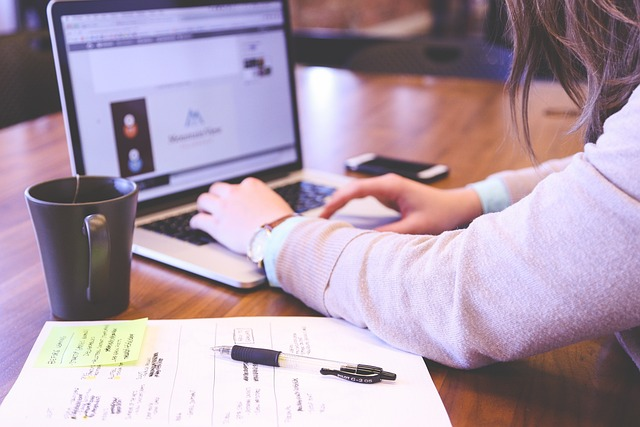 Email List Management: A Powerful Tactic In Your Email Marketing Strategy
Email list management is an important part of any mail marketing strategy.
It enables you to target customers based on the proper criteria. The last thing you want to do is send random "shotgun" emails to whoever joins your list about whatever topic.
Some people may join your list from an opt-in for a special report or lead magnet. You will deliver their free gift, and maybe some follow-up info.
If you eventually include other links in your email sequences and take them through the customer journey, eventually they will be familiar with your company.
These are the crucial moments when you want to begin managing different sequences and campaigns.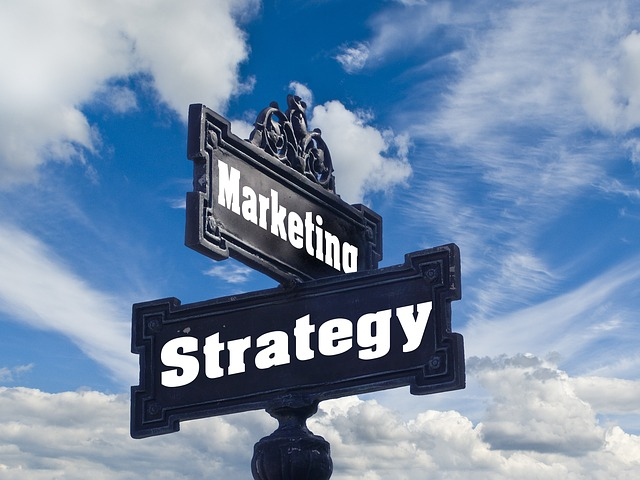 Principle And Strategy Are Important With Email List Management To Reach Your Goals
The goal is to make sure you have the right message for the right audience. Someone who has already purchased a product from you will not want to keep receiving redundant emails.
For this reason, you need to think about your company vision, ultimate mission, and brand strategy.
Take some time to explore brand archetypes.
Every brand is going to fall under these categories.
The way you position your email campaigns and list management efforts will be the experience your clients and customers have.
If you write an email campaign for fun adventurous people to people wanting information on research and intellectual topics, it will be a mismatch and they will unsubscribe.
Think about your target audience and brainstorm targeted campaigns that you know they will enjoy and also gain value from.
A marketing platform is just a tool, but your creativity and approach make all the difference.
See beyond just having a random contact list. Think of it as a collection of your customers. You may even want to have photos or individual avatars representing your clients or customers.
This way, when you email subscribers, you will have their interests in mind.
Too often, marketers treat a subscriber list, like a list of names and they end up losing out on a lot of sales.
List hygiene is also important for you to be in a position to have a strategy. Make sure your list is up to date. Make sure you tag blog subscribers from new subscribers, or opt-in subscribers (more on that below).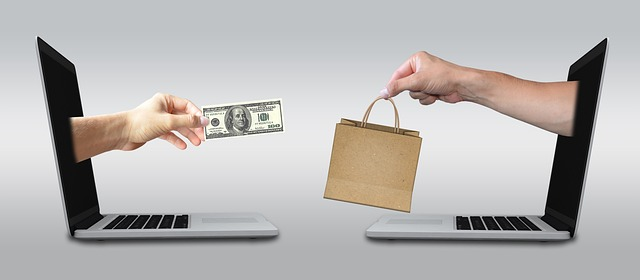 Customer lifetime value should inform your Email List Management strategy.
CLV is total profit generated by a customer over the entire period of their relationship with your company.
You always want to consider the long term with customers when managing a list. If you don't you will end up sending too many transactional emails, and short-term promotions.
If you forget about retention and only focus on immediate sales, people will get tired of your promotions and unsubscribe.
Therefore, CLV is a metric that can be used to inform your email marketing strategy, especially when prioritizing which customers you want to target.
For example, suppose you have two customers with identical CLV values: $50.
One of these customers has been buying from you for two years, while the other only bought from you last week and will be gone in six months.
If they both purchase products at $50 each time they buy something from you, it's better to focus on retaining and growing revenue from that first customer than it would be to try getting new sales from the second one—even if their CLVs are identical!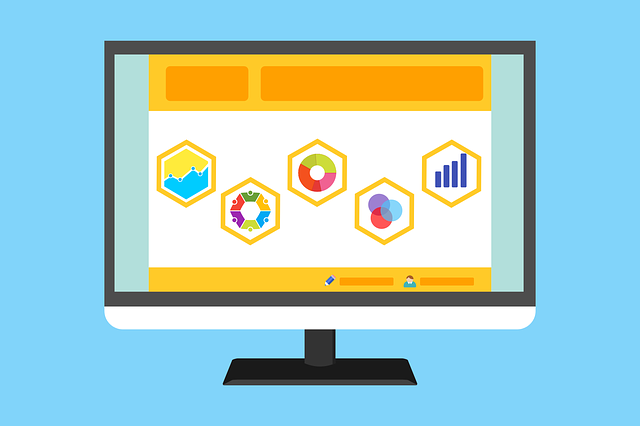 Base your campaigns on their demographic and behavioral data
You can use such information to manage your relationship with clients and customers.
They both can improve the open rate and effectiveness of your email marketing tools.
Essentially, good email list management allows you to target consumers and clients based on their wants and needs.
By focusing your messages, you'll get much better responses (especially click-through rates) to each message you send.
This can be done by creating email segments for each of these criteria, and then sending out emails to the appropriate segment.
Email list segmentation is a great way to increase the open rate of your emails, which will in turn increase your likelihood of conversion.
You can also use this technique as part of an effective email marketing campaign that strategically targets your audience with relevant content.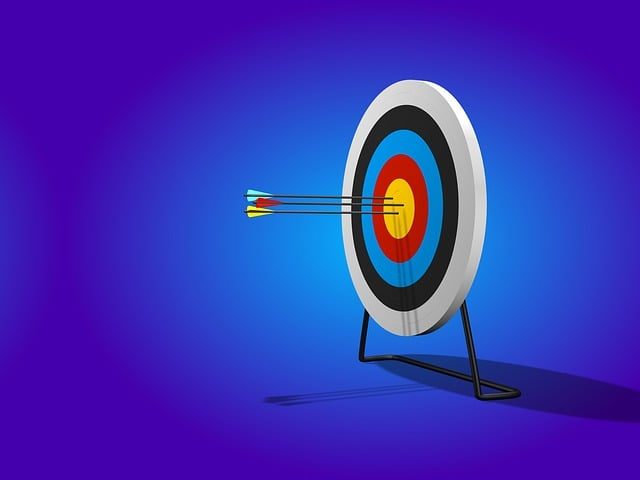 Define Your Goals And Define Your Budget, Time, Labor, and Effort
One thing you want to be careful about it signing up for too many tools or service providers that you cannot use fully.
Every email service provider has a lot of great tools and sometimes too many.
Be careful not to get overwhelmed.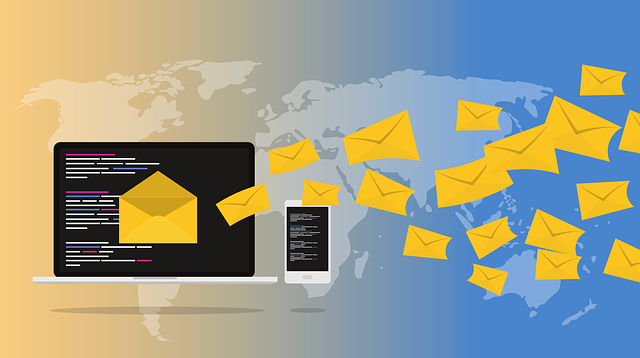 Use the right email marketing software for effective Email Campaigns
Email list management software is an important part of keeping your email marketing campaigns healthy.
It allows you to keep track of all your subscribers, and segment them into groups based on their behavior and interests.
The best email marketing platforms also allow you to create custom audiences, which will be very helpful in the future as you start sending newsletters that target specific groups of people.
You can also use this data in your CRM solution or eCommerce platform when it comes time for sales automation.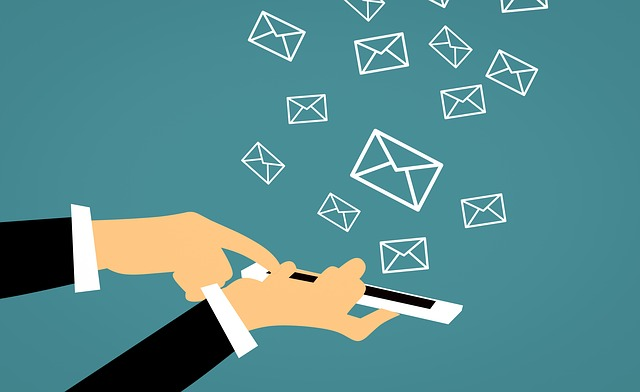 Types of Email List Management Software & Popular Email Services Providers
Active Campaign/Campaign Monitor – A very powerful email service provider with 250 email templates to choose from. Segment contacts without leaving the email builder. You can create simple and more advanced automation. It even has automation templates. It has strong CRM software giving you full details about all your contacts. The web forms are easily customizable and it's intuitive to use. Its data reporting is robust and detailed. It includes Lite, Plus, Professional, and Enterprise plans.
Aweber – Their claim to fame was as the inventor of the autoresponder. Can use for autoresponders, landing pages, workflows, and newsletters (broadcasts). Full access to all features for Pro and above plans. It has an easily organizable dashboard. It has a smart design and email templates. You can import campaigns for automation. One of its drawbacks is scoring lower than others in the area of deliverability
Get Response – A popular email marketing software. They've expanded their tools over the years to include email creators, autoresponders, email analytics, conversion funnels, list management, transactional emails, email newsletters, website and landing page builders, and webinars. All its plans come with unlimited emails, including the free plan, the basic, plus, and professional include more advanced features as well. You will need plus or higher for automation templates. It has plenty of email templates. It's easily customizable with mobile preview. There are some limitations in terms of styles.
SendingBlue – Email campaigns, automation, and CRM. They have free, Lite, Premium, and Enterprise versions. For a majority of the features you will need Premium or Higher. It has a user-friendly dashboard. It has about 30 responsive templates with a nice drag-and-drop editor. Simple for previewing content before you send. Overall a great email list management system.
Benchmark – Are strong in the eery of easy editing, flexible templates, and marketing automation. They have great international service. Forbes mentioned Benchmark in their top 20. Their free plan is larger than most, but as you go higher in plans, costs will increase. Easy to build dashboard is very minimal and focused. They have a wide variety of mobile responsive templates. Robust reporting and metric features.
Drip – This is a more advanced level marketing service, that is beyond basic newsletters. If you have simple budget then Drip may beyond your need. For those who want advanced automating, advanced funnels, and segmentations, it works very well. The dashboards are visually appealing and easy to follow. The marketing automation features are easy to follow especially for segmentation and tagging. Has plenty of options for campaigns, automated workflows, and triggers (rules). It has advanced website tracking. It also ranks high on deliverability.
ConvertKit – The plans are simple free, creator, and creator pro. The automated funnels and sequences would begin with the creator plan. Easy to build campaigns. It ranges a little on the more expensive end if you start out with more than 2,000 contacts, but for most in the beginning should not be an issue.
MailChimp – Each year they've grown more and more popular. It started small with basic email newsletters. Now it's offerings include landing pages, digital ads, online stores and appointment scheduling. The free plan is generous up to 2000 subscribers, and one of the major draws for most people. The other plans are essentials, standard, and premium. It is user-friendly and has plenty of automation templates.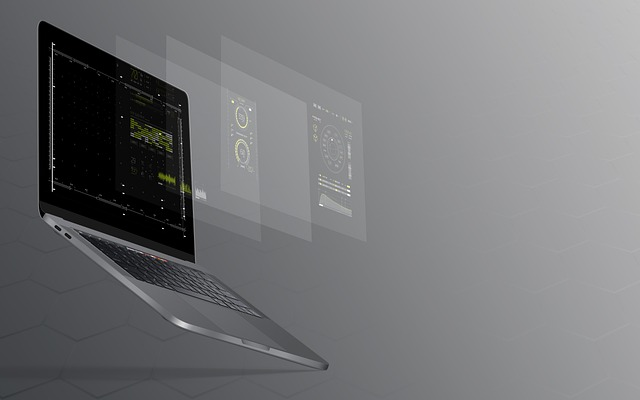 Email List Managers Look For These Features In The Right Email Marketing Platform
The best email marketing software will allow you to seamlessly manage each entire campaign from start to finish, including multiple campaigns, and subscriber lists.
Email list management does not have to be hard, but if you don't focus on it, it will be a real bottleneck in your business.
Email list management software consists of ESP (Email Service Providers) that help you build workflows and automation, keeping your lists clean.
Some important things to consider are features, user interface, security, deliverability, customer support, integrations, tracking, and automation.
Having said that, there are limitations to having too many features––especially if you do not have the capacity or time to implement them.
Below are some features to consider when evaluating Email Service Providers.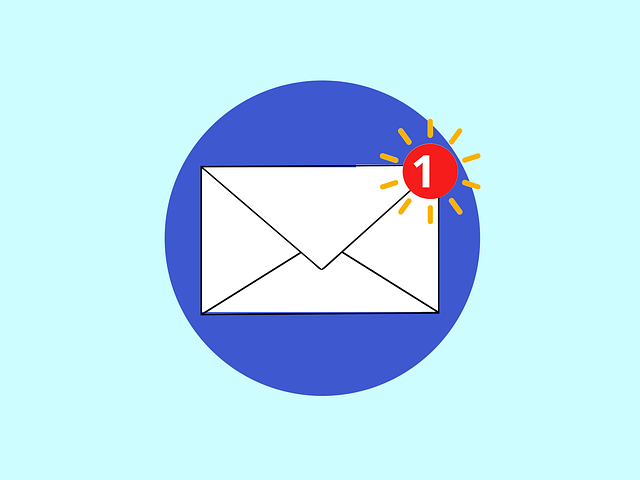 Some Common Features When Using Email Autoresponder software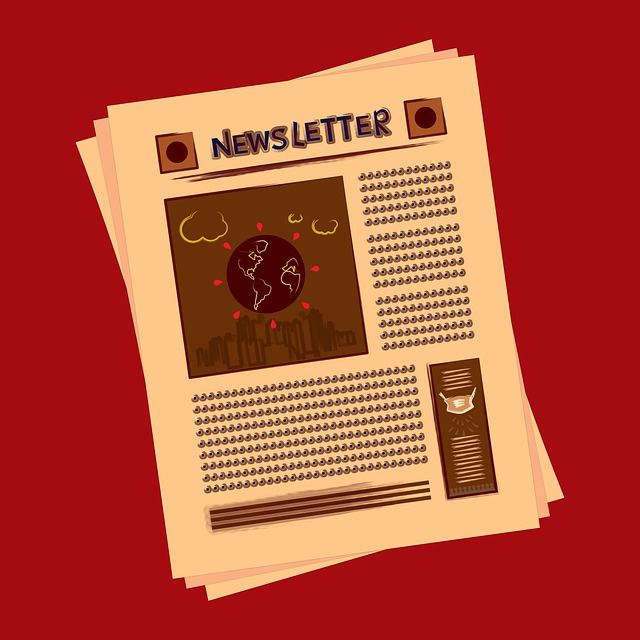 Customizable email templates – These are templates you can use and create with your distinct brand identity — They may include colors, fonts, layouts etc. — You can then save them to use multiple times by swapping out the text and images to meet whatever email marketing goal you have at the time.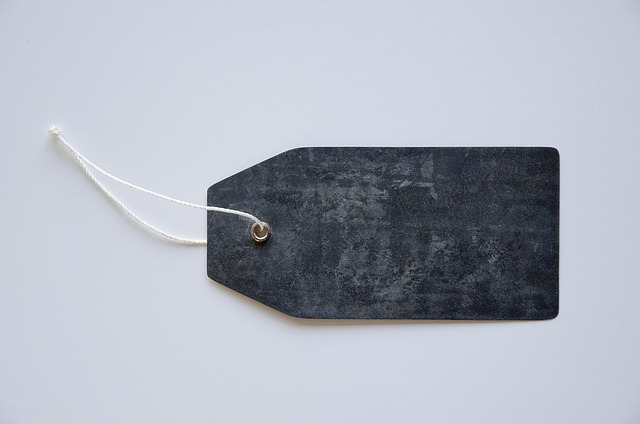 Contact tags – These are labels you can assign to the contacts that help you keep track of important info. This might include the products they've opted into, or bought, what free content or articles they engage with. You can also use surveys and other questionnaires. It can also be useful for segmenting lists based on a customer journey. Knowing this data can be very useful when planning future marketing campaigns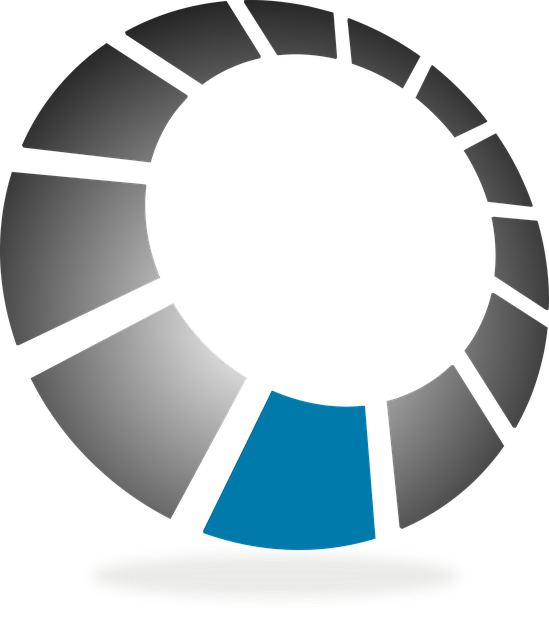 Pre-built segments & Segmentation – Segments are used to create target audiences based on shared demographic or behavioral data. When you create a segment, you'll set conditions like "if/then" statements to filter contacts based on the information that's available in your audience. Each segment can include a number of conditions.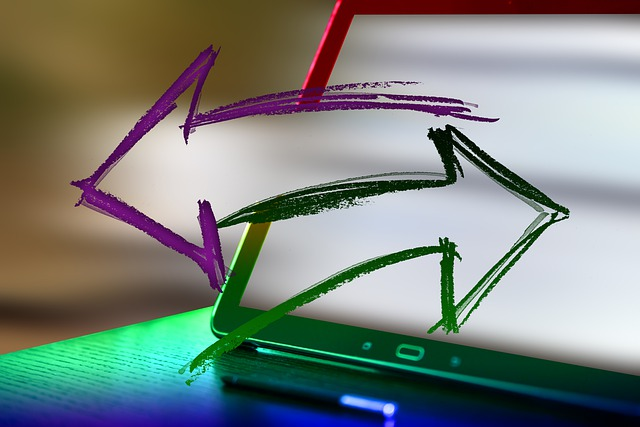 Two-way data sync – This is an important feature when a change in a record type within a source or downstream system leads to corresponding record types in other systems. This may happen in real-time or scheduled batches. One-way sync will sync any added or updated content in the destination. On the other hand, two-way sync (or bi-directional syncing) will help you synchronize whether you update the file in the source or destination.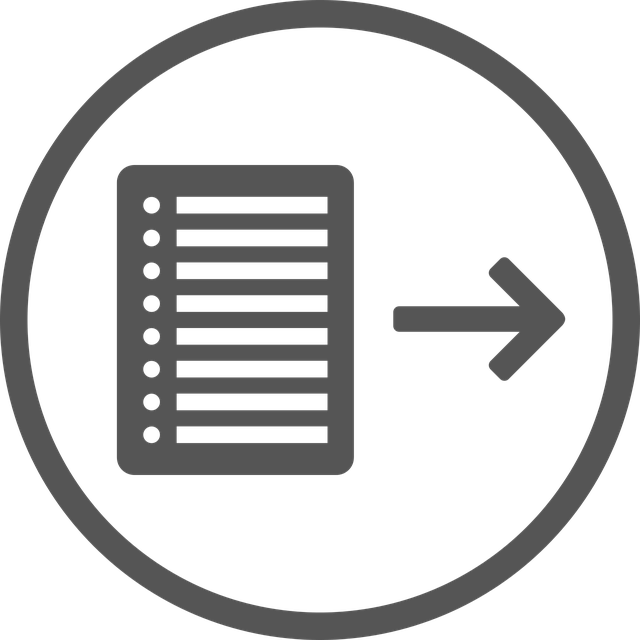 Sender reputation – If you want to stay out of the spam box, this is an important score. An email sender reputation is a score an Internet Service Provider (ISP) assigns to any organization that sends email. It's a vitally important component of your email deliverability. If you have a high score, the more likely an ISP will deliver emails to the inboxes of recipients on their network. On the other hand, if you have a low score it's more likely to end up in spam. Evade the spam folder!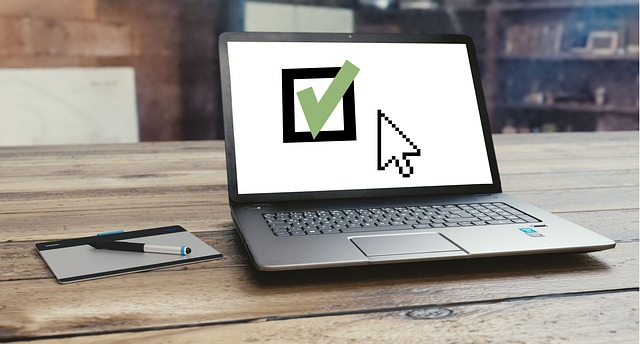 Double-Opt-In – A double opt-in occurs when your prospect signs up for one of your email marketing lists, and then an email is sent directly to their email inbox, which includes a link to click and confirm the subscription. Only after the confirmation click is completed will the user officially be added to the email marketing list. You've likely encountered these many times online.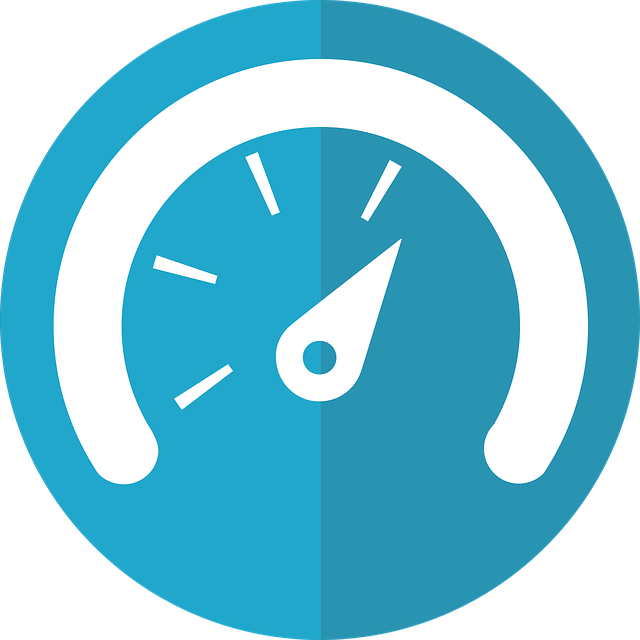 Email Metrics – These are the specific measures of quantitative assessment you will use for comparing, and tracking performance, or production of your Email campaigns. Metrics can be used in a variety of scenarios. There are many you can use to measure your campaigns. Here Campaign Monitor has listed 17.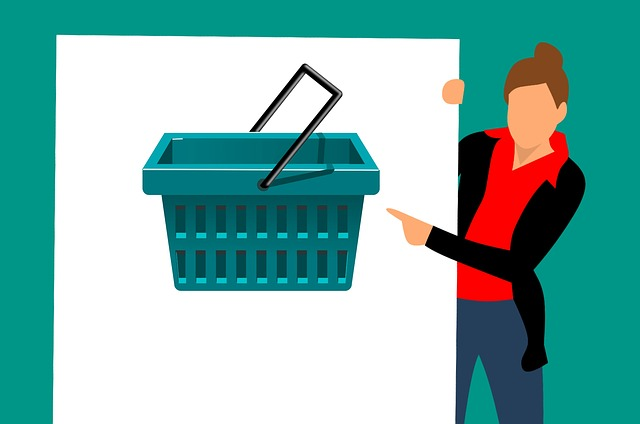 Dynamic campaigns – The term 'dynamic' refers to the ability to pull in various types of content into a display ad, which is very similar to how a content management system works for websites (i.e. WordPress). With this type of dynamic campaign you can adjust your message quickly, re-traffic the units and be live the same day. It's an incredible feature to be able to use.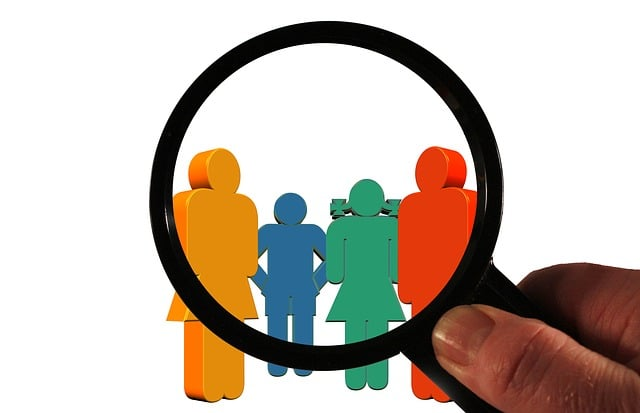 Re-engagement campaigns – Re-engagement is a technique used when you want to reach out to leads who were at some point interested in and engaged with their company, but have now gone cold. Maybe they abandoned the cart. Maybe they got distracted. The goal of re-engaging leads, quite simply, is to ignite that spark in the relationship once more!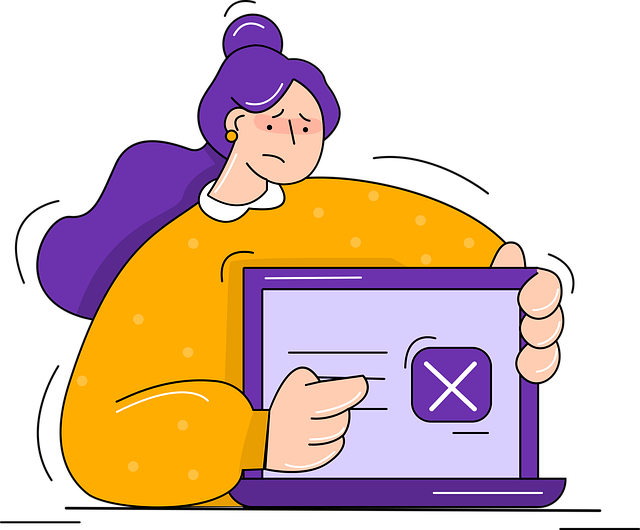 Drag and Drop interface – This allows you to simply click and drag elements, such as graphics, text, or images into your workspace for the emails you are creating. You can easily select a virtual object by "grabbing" it and dragging it to a different location or onto another virtual object. Works perfect for fast email creation.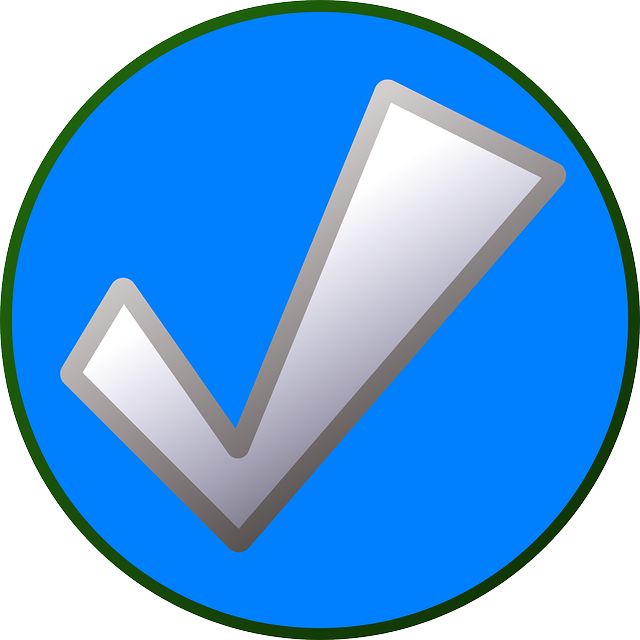 Email Verification Tool – This one keeps you out of the spam box an in front of your contacts. Email verification tools ensure that emails are deliverable, to reduce bounces, and improve email marketing and outreach campaign performance. Furthermore, email verification tools help clean bots and inactive users from your mailing list to ensure business emails hit real, active recipients and avoid the spam box.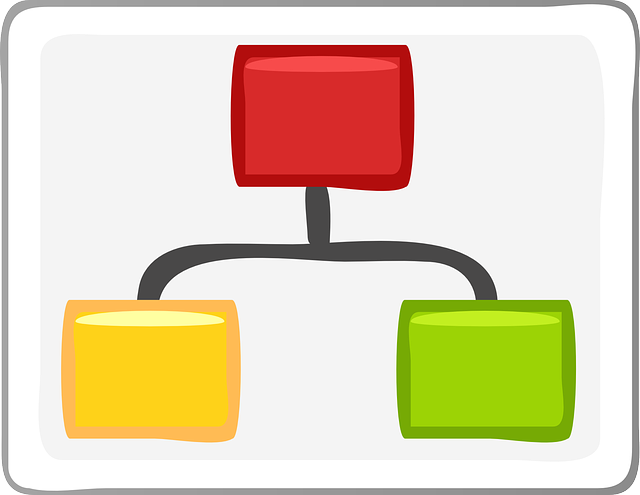 Email Automation Workflows – This is where the real engine of your email campaigns come together. Email automation is a powerful marketing a tool that lets you send the right message to the right people at the right time, using automated workflows, which is extremely effective for lead nurturing, and ultimately, to drive sales from potential customers as well as existing ones. It helps you crate "if/then" statements to group contacts into certain lists and promotions. It's an essential "must" have.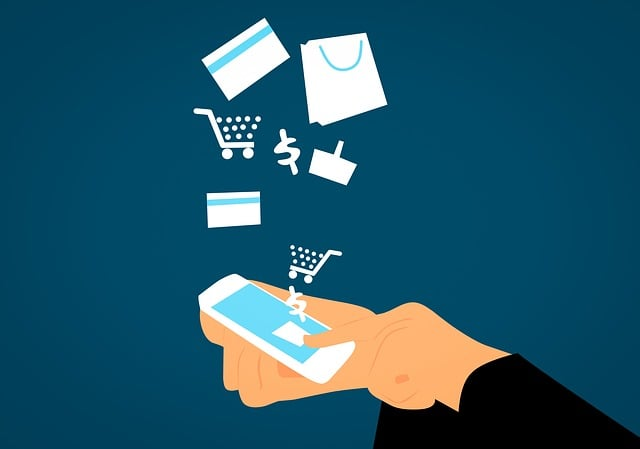 Transaction Email – A transactional email is an email that is sent to an individual recipient following a commercial transaction or specific action performed by that person, such as a purchase in your connected store or a password reset request. It is good when an email service provider supports these and has templates for them so you don't have to recreate welcome email, thank you pages, upsells, downsells, etc.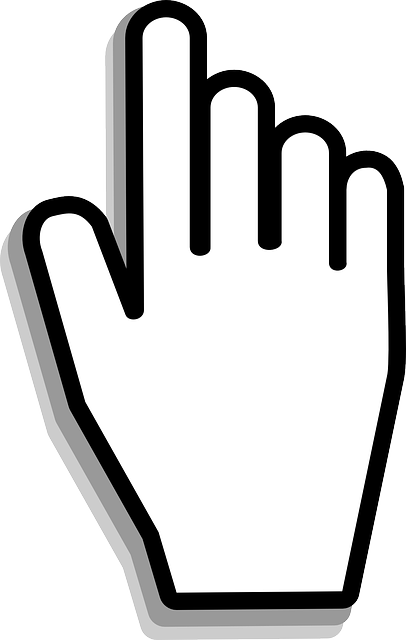 Triggered Emails – Once you begin automating your list, it will be with tiggers. The more variability you have with triggers, the more flexible you can be to automate. You can begin behavioral segmentation, based on whether someone opts-in to a specific promotion or buys varying levels of your products. Triggered emails are automated emails, prompted when a subscriber takes a particular action or engages in a specific behavioral pattern or when certain changes take place within the product catalog.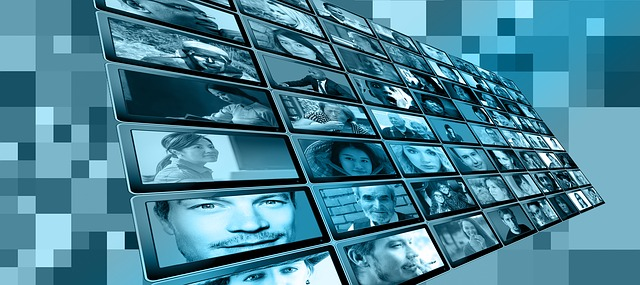 Merge Contacts – If you have duplicate contacts in your account, you can use the Merge function to combine them. This is essential for list hygiene and ensuring your list is one of active eager subscribers. Note that it's not possible to merge more than two contacts at the same time. Once a contact is merged, the action cannot be undone.
With good email list management, you can send out targeted emails to increase the open rate and effectiveness of your email marketing campaigns.
You can use tools like MailChimp, Active Campaign, or Aweber which provide you with email marketing software, personalized emails, marketing automation and other features that help you improve your campaign.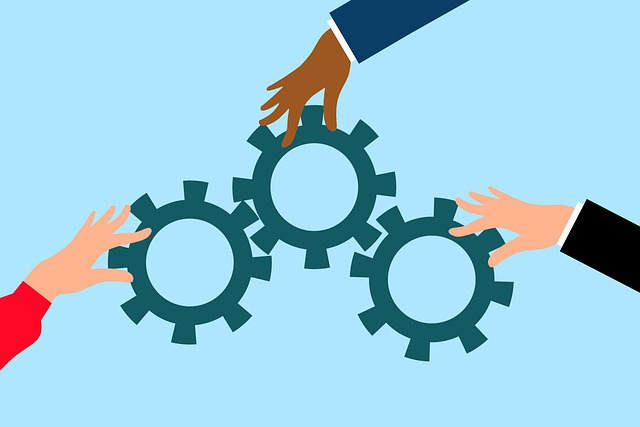 Advanced email list management tools include marketing automation and personalized emails
Conditional content – provides a way to target your messages to your contacts based on specific custom fields or tags. You can use conditional content in campaigns, as well as emails within an automation. It works by a set of rules and conditions using which you can hide or display specific content on your help site.
a/b Testing – A/B testing (also known as split testing or bucket testing) is a method of comparing two versions of a webpage or app against each other to determine which one performs better.
Dynamic Fields and custom fields – Dynamic fields (also known as dynamic tags) are a feature that allows you to create special placeholder codes that you can use to customize messages. These placeholders are automatically replaced with recipients' data during a message's delivery. These allow for seamless automation and make it so much easier to automate.
Unengaged subscribers – These are people who are not responding. Unengaged subscribers are those who no longer open your emails. Or, depending on your definition of unengaged, they might open messages but not click on them.
Marketing automation allows you to send out targeted emails based on specific actions a member takes, such as visiting your site or making a purchase.
Personalized emails can also be used to help increase trust by showing customers special deals just for them.
Email list management software, such as Mailchimp which offers free plans for up to 2,000 subscribers, can help you manage your email list with ease.
If you have more than 2,000 subscribers or want more advanced features for managing your email list then an email list management tool may be the best fit for you.
A professional-grade solution will allow you access to advanced features like automated campaigns that are sent out according to different triggers (like when someone makes an online purchase) or based on rules established by the user.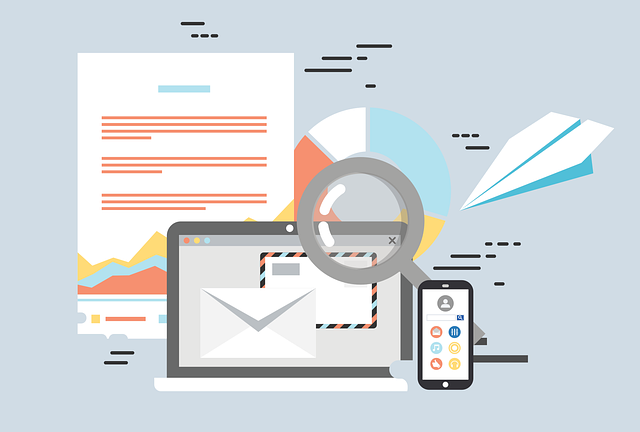 Subject line testers – You can find them as a different software on other sites
Test your subject line for any email you send.
Testing subject lines is a good habit for email campaigns, because your email has to be opened before anything else can happen.
Here are some good guidelines to follow for email subject lines:
The email subject must be a decent length, not too short and not too long.
It should be grammatically correct, with first letter as a cap and punctuation.
The email subject can include emojis but not too many emojis
The subject line should not contain spam words (Here is a list of spam words).
When you are unsure about which subject line is better. Do a split test.
Choose two opposing ideas, elements, or tactics and create two unique subject lines.
Then send out a broadcast with one and send out a broadcast with the other. Try to keep the variables constant. For example, don't send them both on the same day.
Pit them against each other in an A/B test to find out which performs better (measured in higher open rates).
Effective email list management enables you to reach a target audience that increases the effectiveness of your email marketing tool.
By leveraging user data, you can create personalized content and offers that resonate with each individual recipient, driving engagement and conversion.
You can also use this information to target recipients based on their behavior or activity, allowing you to send relevant emails at just the right time.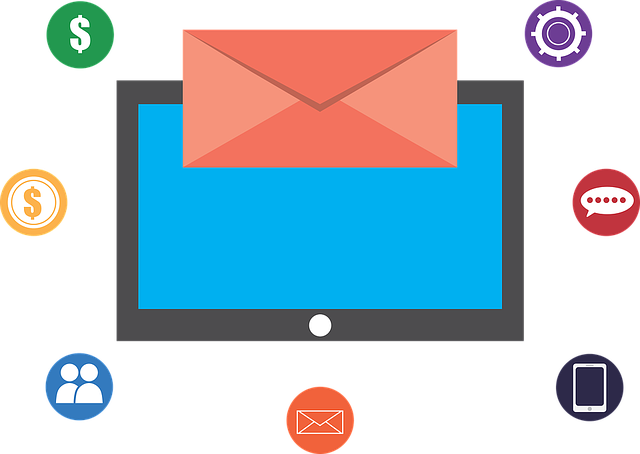 In Summary
Email List Management is an essential part of any Mail Marketing strategy.
It allows you to segment your customer base into groups based on their data, so that you can send targeted emails that increase the open rate and effectiveness of your email marketing tools.
These tools include marketing automation and personalized emails. While mailing list software has a learning curve, it doesn't have to be so difficult.
You can also hire a writer who has experience with list management, or an agency that focuses on list management to handle this area of your marketing.
Writers who manage email lists are are responsible for making sure that your list deliverability is high, that emails are opened, and that your emails are generating revenue consistently.
When thinking about an email marketing strategy, it's important to take into account time of campaign, length of campaign, and what products or services you want to promote.
A lot of email campaigns fall flat because none of these factors were thought of well in advance.
Some companies have a free plan available for you to try to make sure it will suit your needs.
As authors and product creators, we become email marketers by necessity. Whether or not you choose to improve your email yourself by managing your own list, or hiring someone, you still cannot ignore this area of focus.
Once we make our mailing list a priority, it can grow, then it's up to us to cultivate and manage it.
Whether you are an army of one, an author, a digital nomad, a freelance writer, or even a small business owner. All entrepreneurs and small businesses can benefit from proper email list management.
Using these best practices will create the right foundation for your success with email.
Save time. Spend less. Use the right tools. Earn more income and profit. Proper email list management will help you accomplish all these outcomes!